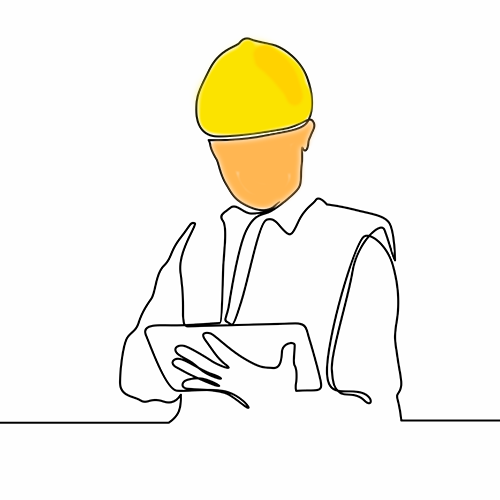 Our full-service remodeling options have been helping homeowners redefine "home" since 2021. We specialize in all aspects of the Maryland home remodeling project – design, permits, construction, and more. Whether you need to upgrade an existing room or create a whole new one, our design/build team can guide you through the entire process. Your home remodeling can be stress-free and always on time and budget for your convenience.
Insulation/Air Sealing
Making sure your home is properly insulated and sealed is important and can save you money. By checking the level and quality of your home's insulation, we can keep your air conditioning and heating unit from having to work overtime. Better yet, we can help you avoid any spikes in your energy bills during the hot and cold seasons. Once our professional contractors arrive to your home, we can inspect your insulation, make recommendations, or install new insulation entirely to keep you up to code.

Kitchens & Baths
The kitchen is the room in your home where your family spends most of their time. Sometimes we neglect this area, leaving it outdated for far too long. American Home Values can change how you look at this space. We offer premium kitchen remodeling services that can change the way you and your family look at your kitchen space.
There never seems to be enough bathroooms in our homes. We can help you add the additional bathroom your home needs or freshen up one of your existing ones. No matter the size of your bathroom build or remodel, our professional remodeling experts can help you design and bring your ideas to life.
Ceiling Fan Installation
Ceiling fans are a great way to keep your home cool without lowering the temperature on your air conditioning system. In addition to offering cooling and aesthetic benefits, fans also provide incredible air circulation and keep fresh air flowing through your home. We recommend installing ceiling fans in key places throughout your home, such as in the kitchen, bedrooms, and living room. Even when your air conditioner is not running, such as in the winter, ceiling fans can help with ventilation in your home. Whether you are looking for a brand new ceiling fan or a fixture upgrade, our  installation experts can help.


General Contracting
If you have an extensive remodeling project that you need to work on, you can get in touch with our team. You will save yourself both time and money in doing so. Working with us gives you someone with experience in the construction and remodeling business to provide expert insight into what you should expect in the remodeling process. We can help you achieve your remodeling goals within the amount of time you had planned.
Handyman Services
We specialize in a wide variety of handyman projects from changing burned out light bulbs to light remodeling. Our experienced team is the perfect solution for your projects. Are you ready to experience the joy of having a completed "to do" list? Find out why our customers say we are absolutely the best.


Everything Else…
Chances are, if it is work that needs to be done in and around your home, we can do it. We'd love the opportunity to hear about your needs and have the opporunity to see if we can help. Please take a minute to reach out and get an estimate.